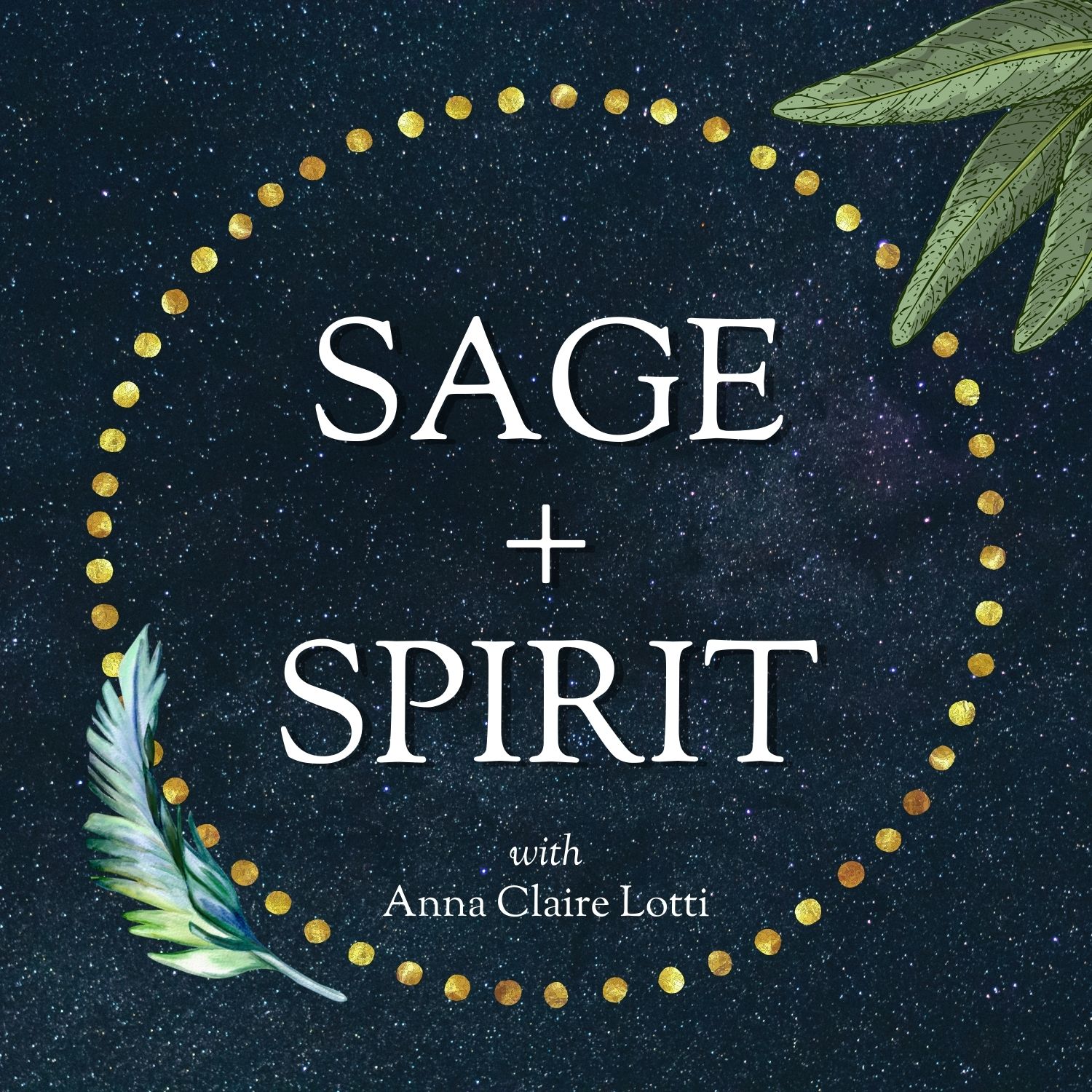 Sage + Spirit is a holistic wellness podcast designed to nourish your mind, body, soul, and spirit. Join host and herbalist, Anna Claire Lotti, for conscious conversations on topics including health + wellness, healing with plants, earth connection, ancestral + indigenous wisdom, and spirituality. Anna Claire is a holistic clinical herbalist, and founder of Dancing Sage Wellness. She offers one-on-one wellness consultations, handcrafted herbal products, and annual spirit + wellness retreats to the Sacred Valley of Peru, as well as Mexico's mystic mountains. Connect with Anna Claire online at dancingsagewellness.com Follow Anna Claire on Instagram: @dancingsagewellness
Episodes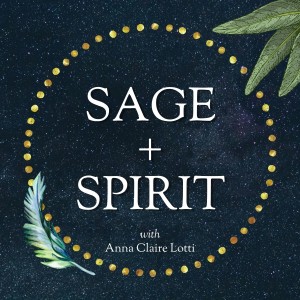 Tuesday Dec 21, 2021
Tuesday Dec 21, 2021
Jen Amabile is a best-selling author, Reiki practitioner, and a transformational life coach who is committed to empowering single women to heal from heartbreak, cultivate more self-love, and amplify their sense of self worth so that they can create the freedom in life that they desire, and attract love into all areas of their lives. Jen does this through private coaching, workshops, and in leading guided meditations. Jen has a master's degree in counseling from Montclair State University, a health coaching certificate from the Institute for Integrative Nutrition, and a culinary diploma from the Institute of Culinary Education.
In this episode,Jen and I explore the depths of self love- what it means, why it's important, and how to cultivate it. She shares her thoughts on the value of making self-honoring choices, and taking the time to ask ourselves what it is that we need in each moment. 
Jen speaks to the stress that can arise from the programming or need to "be everything to everyone", and how in striving to meet this unattainable goal, it can often leave us feeling empty, or neglecting important aspects of ourselves. We talk a bit about how to be open to receiving and finding balance and flow in day-to-day life, the pillars of self love, healthy boundaries, and emotional self-sufficiency.
Connect with Jen and learn more about her offerings:
Instagram: @jenamabile

Website: www.jenniferamabile.com
SUPPORT THIS PODCAST
Your support means so much!! If this show has spoken to you or inspired you in some way, please consider subscribing to the podcast and leaving a review and rating so that others can find it more easily.
This podcast is a labor of love, and every little bit helps to keep the show going. If you'd like to make a one-time contribution to show your support, you can use this Venmo link to enter and send your preferred dollar amount.
STAY CONNECTED
SUBSCRIBE: Sign up for the Dancing Sage newsletter and save 15% on your first purchase or consultation!
Connect with Anna Claire and Dancing Sage Wellness:
Learn more about my upcoming Wellness Retreats HERE!